---
Main page
Resources
Teaching and mentoring
Research
Publications
Presentations
Selected proposals
Media and education/public outreach activities
Miscellaneous
---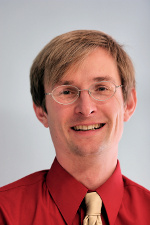 Paul Withers, PhD
---
Contact:
Astronomy Department
Boston University
725 Commonwealth Avenue
Boston, MA 02215
USA

Office: CAS 604
Phone: +1 617 353 1531
Fax: +1 617 353 6463
Email: withers@bu.edu

Research Interests:
My main area of research is the upper atmosphere and ionosphere of planets. I analyze data and develop theoretical models to discover how solar flux, a neutral atmosphere, magnetic fields, and an ionosphere interact under the unique conditions of each planet. I am also actively involved in suppporting the operations of accelerometer and radio science instruments. I have a range of potential projects available in these areas for interested undergraduate and graduate students.

I defended my PhD dissertation in March 2003. The dissertation is available online, as are a full CV and a 3 page CV.
---
Main page
Resources
Teaching and mentoring
Research
Publications
Presentations
Selected proposals
Media and education/public outreach activities
Miscellaneous
---
Last Modified: 2015.01.07


http://www.buimaging.com/withers/index.html